Lower Columbia College knows how important housing is to your success. Our staff will help you have a caring, positive, safe and supportive American living experience.
Housing options include living in an apartment or living with a host family. Scroll below to learn more.
You must secure and confirm housing by the Housing Application deadline listed at Dates & Deadlines. If not your I-20 will be canceled.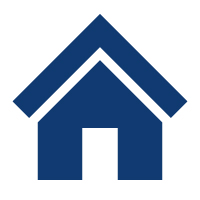 LCC Apartment-Style housing
Photos of fully-furnished apartment-style housing
Located next to campus
Convenient option for independent students.
Within walking distance of shopping and downtown areas.
Easy to stay connected to student activities.
On the main bus route.
Apartment Options
Two bedroom apartment (private bedroom)
$1000 per quarter (each quarter is 3 months, monthly payment plan is availible for a $50 fee)
Two bedroom apartment (shared, 2 person bedroom - this option is not always available.)
$600 per quarter (each quarter is 3 months, monthly payment plan is availible)
Monthly cost includes all utilities except for internet. Does not include meals.
Apartment Amenities
Living Room
Full Kitchen
Full-size refrigerator
Stove
Rice cooker
Table
Pots, pans, plates, cups, silverware
Bedrooms
Twin bed with built-in storage or dresser
Closet
Linens (towels, sheets, comforter, pillow)
Bathroom
Sink
Toilet
Tub and shower
Laundry
On-site coin operated washer and dryer
Storage
Locked storage area in laundry area
Security
Each apartment has two locks and an outside security door
LCC security regularly patrols the apartments
Apply for an Apartment
To apply for apartment housing: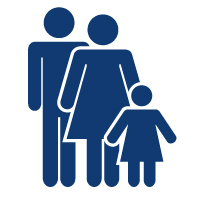 Host Family Living
Live with an American family and share their customs, culture and language.
Experience first-hand American family life.
Practice speaking English with native speakers.
Develop life-long friendships with your family.
Stay connected to a family environment.
For information on how to become a Host Family see Host Families.
Cost: $650 per month
Host Family Amenities
Bedroom with bed, desk, closet space, and wifi access.
Shared bathroom.
Household utilities
Transportation assistance to and from school
Food for three meals a day