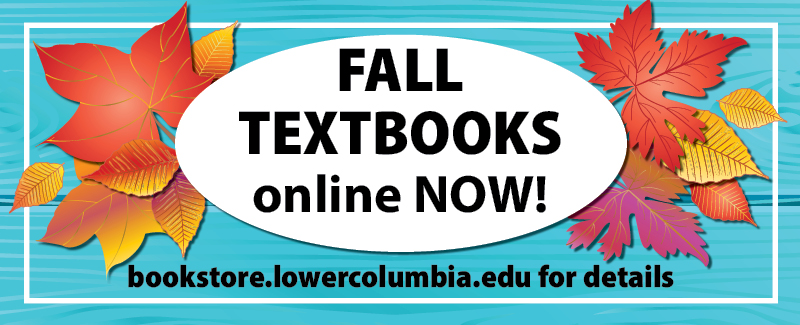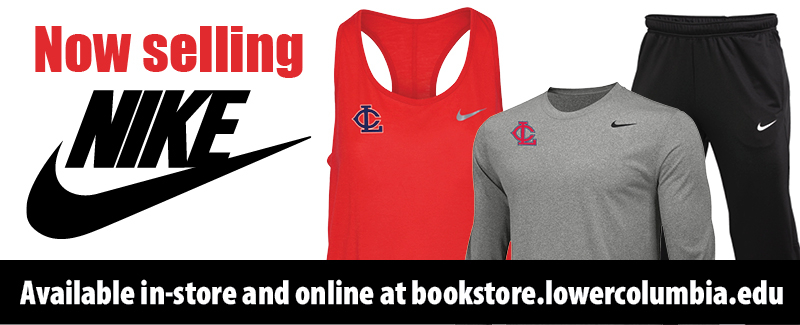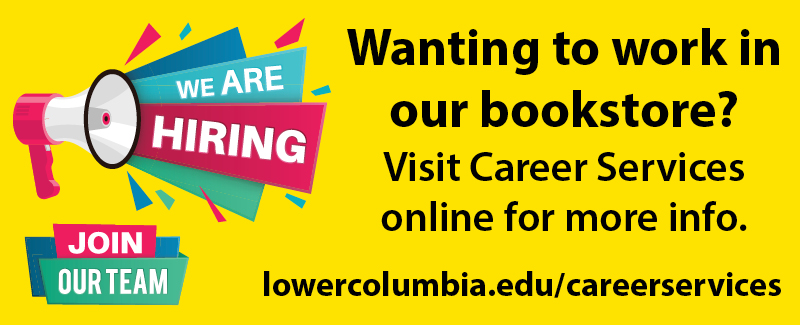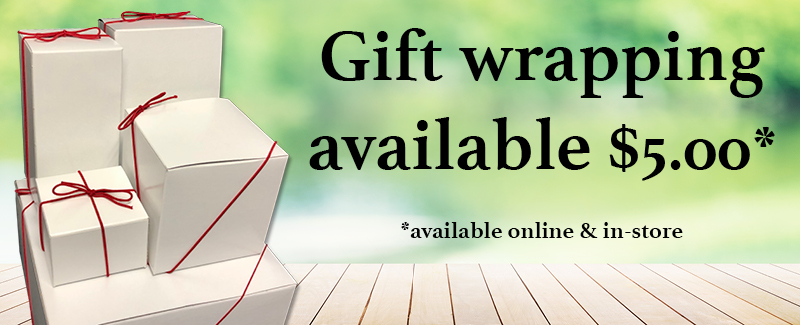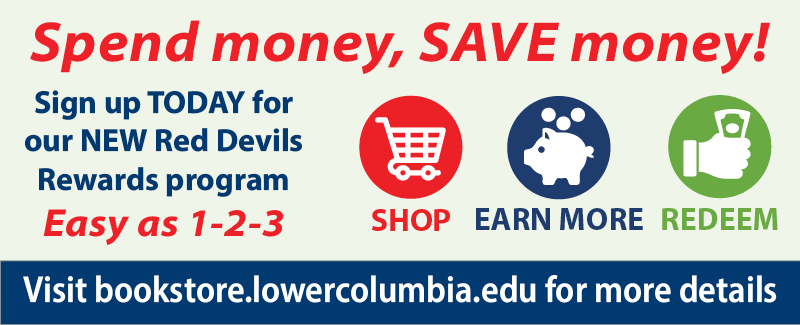 Looking to purchase your Fall Quarter textbooks...purchase NOW!
The LCC Bookstore is located in the northwest corner of the Student Center.
Visa, MasterCard, Discover, American Express, and LCC Gift Cards are accepted.
Upcoming Events
Looking for Fall 2022 Quarter Textbooks or Course Materials?
Course materials are on sale NOW!
Want to earn cash for your used textbooks?
Visit our store any time December 5-8 or December 13-14 from 9am-3pm during our Book Buyback event.
Enjoy a complimentary cup of hot cider or hot chocolate while you wait
Bookstore Mission
The mission of Lower Columbia College Bookstore is to provide a convenient and efficient outlet of books, school supplies and other services and merchandise related to campus life for students, faculty, staff, alumni, and friends of Lower Columbia College. We also support and enhance the academic pursuits of all students by providing materials at the best price possible, while following industry best practices. All bookstore proceeds stay on campus to benefit and support the mission of the college.
The LCC Bookstore is college owned and operated.