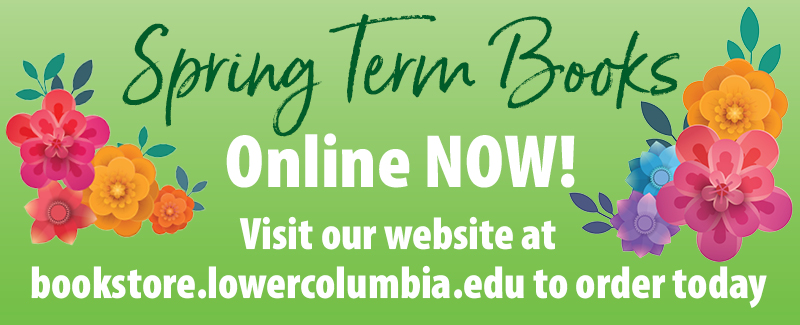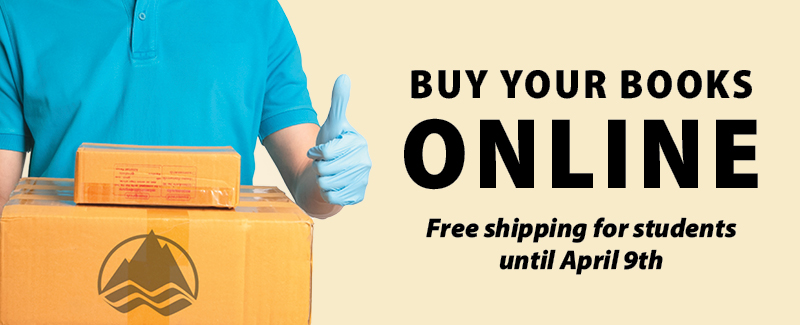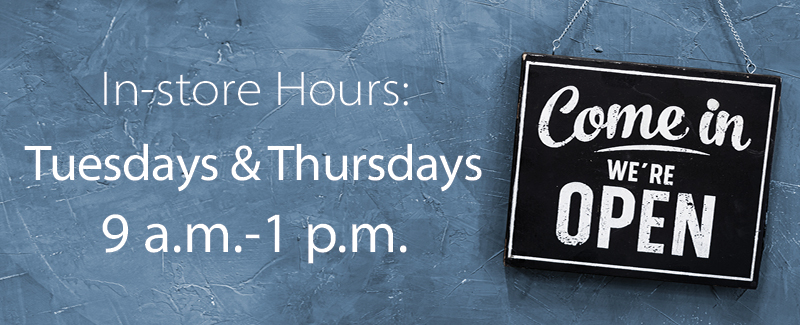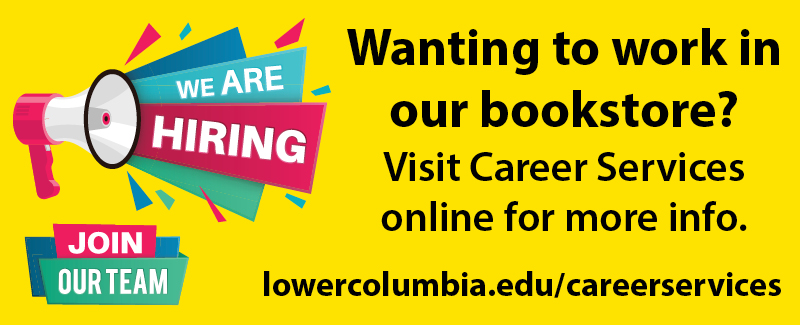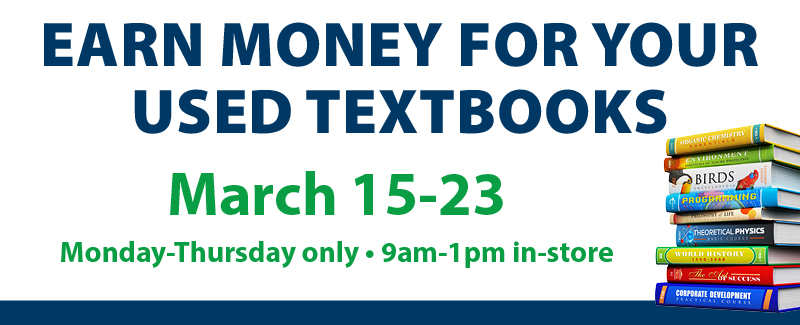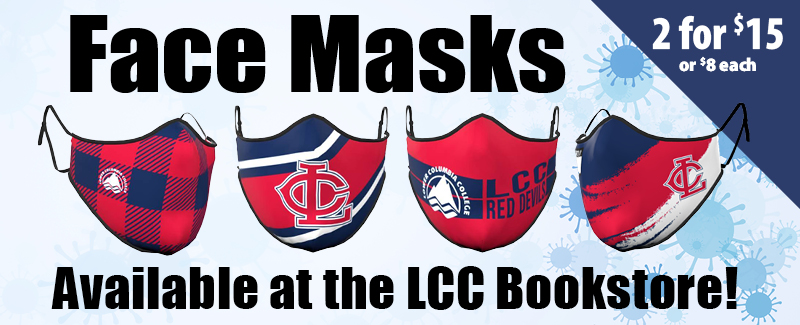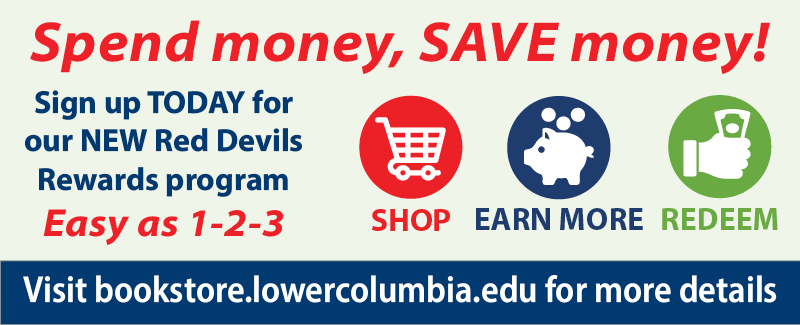 Looking for your Spring 2021 Textbooks...books on sale online NOW!
The LCC Bookstore is located in the northwest corner of the Student Center. Visa and MasterCard accepted.
Upcoming Events
Keep a lookout online!
New items and promotional deals
COMING SOON...
Spring Quarter Textbooks available online
Visit our website NOW to order your Spring 2021 textbooks.

FREE shipping on all online orders placed through April 9th!
No promo code needed.

Winter Book Buyback
Visit us in-store March 15-18 or 22-23 to sell back your used textbooks for cash. Check out our website for more info.
Bookstore Mission
The mission of Lower Columbia College Bookstore is to provide a convenient and efficient outlet of books, school supplies and other services and merchandise related to campus life for students, faculty, staff, alumni, and friends of Lower Columbia College. We also support and enhance the academic pursuits of all students by providing materials at the best price possible, while following industry best practices. All bookstore proceeds stay on campus to benefit and support the mission of the college.
The LCC Bookstore is college owned and operated.