Here's what you need to know about COVID-19 screening before coming to campus.
We all need to do our part to keep others in the LCC community safe from COVID-19. Security staff are in place at building entrances on campus to take temperatures and ask screening questions.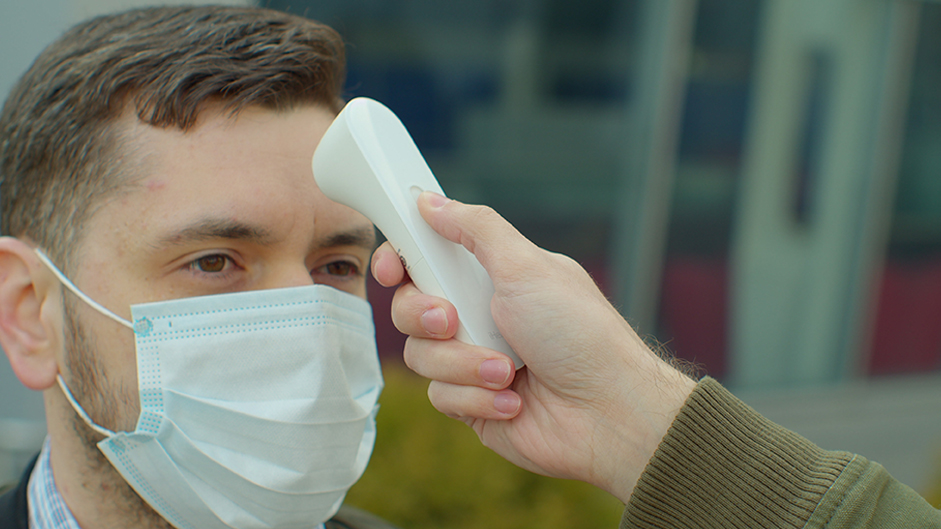 Your temperature must be 100.4° F or below to proceed to the screening questions.
---
LCC COVID-19 Screening Questions
If you are unable to answer "no" to all questions below, you will not be able to enter LCC facilities.
Have you experienced any of the following symptoms in the past 48 hours that you cannot attribute to a non-contagious condition?

Fever or chills
Cough
Shortness of breath or difficulty breathing
Fatigue
Muscle or body aches
Headache
New loss of taste or smell
Sore throat
Congestion or runny nose
Nausea, vomiting, or diarrhea

Within the past 14 days, have you had contact with anyone that you know had COVID-19 or COVID-like symptoms?

Close contact is defined by the Centers for Disease Control (CDC) as being 6 feet (2 meters) or closer for a cumulative total of 15 minutes or more over a 24-hour period starting from 2 days before the onset of illness (or, for asymptomatic patients, 2 days prior to test specimen collection) until the time the patient is isolated.
This also includes coming into direct contact with fluids from a person with COVID-19 (for example, being coughed or sneezed on).

Have you had a positive COVID-19 test for active virus in the past 10 days?
Within the past 14 days, has a public health or medical professional told you to self-monitor, self-isolate, or self-quarantine because of concerns about COVID-19 infection?