For Immediate Release
August 4, 2016
---
Lower Columbia College pleased to announce Tom Hansen as 2016 Alumni of the Year.
Over the course of an illustrious career spanning more than four decades, Hansen left an indelible mark on the world of collegiate athletics. Most significantly, he served as Pac-10 (now Pac-12) Commissioner for 26 years until his retirement in 2009.
Hansen is perhaps best known for overseeing an era of incredible growth for college football. He served as administrator for the National Collegiate Athletic Association's (NCAA's) Football Television Program for 11 years when it held the rights to all college games. He subsequently developed the Pac-10's football television program while serving as Commissioner, and even played a small role in the development of a television sports network called ESPN. Hansen had a major role in the founding and administration of the Bowl Championship Series for postseason football, which contributed greatly to the elevation of college football to a major national sport. Hansen is a member of the Rose Bowl Hall of Fame, and has been recognized by the Football Foundation and Hall of Fame for his contributions to the sport.
While serving as a national leader in collegiate athletics administration, Hansen oversaw the development of women's programming at both the NCAA and Pac-10 levels.
"When I began my career in 1960, there essentially were no college women's intercollegiate athletics programs. America's Olympic and world-class women athletes struggled to attain elite levels on poorly managed and financed club teams," he said.
Title IX reforms passed in 1972 changed that by requiring colleges to provide equal opportunities for women.
"The result was an explosion of women's programs in the high schools and colleges," — Thomas Hansen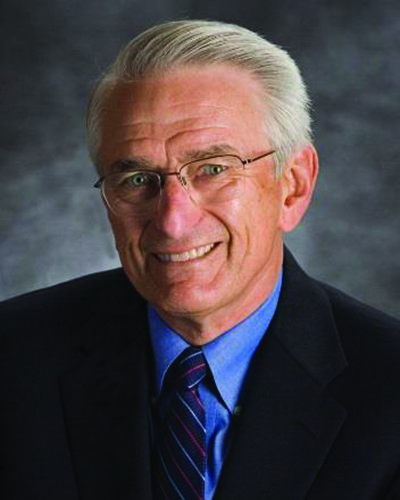 Thomas Hansen
2016 Alumni of the Year
He takes pride in the Pac-12's outstanding college programs for women, which have led to more NCAA Women's Championships than any other athletic conference.
Hansen is proud of the changes that occurred during his tenure for students of color, as well as for women. When he began his career, athletes of color were not even allowed to play in the Southeastern Conference and were greatly under-recruited everywhere else.
"Today, they are dominant in basketball, very prominent in football and track and field and talented participants in virtually every sport. The changes are nearly as profound as of those in women's athletics. I welcome and promoted these advances, and the greater numbers of minority coaches and administrators," he said.
It is his advocacy of equity and fairness for students that Hansen most hopes will be his legacy to the field of collegiate athletics. In recognition of his work in this area, Hansen received the prestigious Dick Enberg Award for Leadership in 2010. The Pac-12 also renamed its annual Conference Medal award in honor of Hansen following his retirement. The award is given to the outstanding male and female student-athlete in the Conference each year based on scholastic achievement, athleticism and leadership.
As his multiple recognitions might suggest, Hansen is a firm believer that athletics can play a major role in student success, especially the academic success of student-athletes.
"Good sports teams help establish an esprit de corps among the student body, and can enhance the recognition of a college," he said.
Hansen also believes that academic support programs for student-athletes help tremendously with degree attainment, something that's important to both students and communities.
The former Commissioner also believes in the unique role community colleges play within the higher education landscape. Due to academic, financial or personal reasons, many high school graduates turn to community colleges in order to expedite college entry. Open access policies in place at community colleges across the nation provide students with access to vocational or transfer degrees that are essential in today's economy.
"It is important that every state provide deserved support to its community college system. I befitted greatly from my opportunity in community college, and believe many others have and will do so also," Hansen said.
Hansen began his community college education at LCC in 1955, and attended for two years before transferring to the University of Washington (UW) to pursue a degree in journalism. He was the editor of the college newspaper at LCC, and, perhaps not surprisingly, fondly remembers attending football games (LCC eliminated its football program in 1962 due to budget concerns). Former LCC English and Journalism instructor Wallace Graves played an important role in Hansen's life, and even helped him persuade the UW to accept his transfer credits at a time when they were not inclined to do so. This intervention saved Hansen an additional year of studies, and helped shape his thinking about the importance of student advocacy.
Even in retirement, Hansen continues to promote collegiate athletics and student success. To that end, he offers the following advice to incoming college students:
"Work hard, harder than the others who are seeking the same goals. Volunteer for positions in which you can gain experience and establish contacts, so when a professional opportunity arrives, you will be prepared to succeed in it. Many of the friendships and acquaintances you make in college will impact your future."
Hansen will be honored (in absentia) at the Lower Columbia College Foundation Horns & Halos Gala on September 10, 2016 in the Rose Center for the Arts on the LCC campus.
###