Red Devil Wellbeing

: Supporting you on your journey to greater health
Get started with SmarthHealth today! You'll even earn points by participating in Red Devil Wellbeing activities!
Earn rewards.

Be healthy.

Have fun!
---
What is SmartHealth?
SmartHealth is the state's voluntary and confidential wellness program.
SmartHealth helps you take steps to improve your health and well-being while having fun and connecting with others. All of your personal health information on the website will remain private.
In 2022, you'll find new activities designed to support all of you—including ones to help you manage stress and anxiety, improve sleep, increase your energy levels, build resilience, and more
---
Who can Join SmartHealth?
Employees who are enrolled in medical benefits through the PEBB Program are eligible.

Eligible subscribers' spouses or registered domestic partners enrolled in PEBB medical benefits may also participate in SmartHealth, but will not qualify for a wellness incentive.
---
How does SmartHealth Work?
Go to SmartHealth and click 'Get started' to walk through the activation process. (Access SmartHealth from your computer, tablet, or smartphone.)
Take the Well-being Assessment, which helps you understand your strengths and areas of improvement, then suggests goals and activities to achieve a happier, healthier you.
Complete other activities of your choice to earn more points and progress on your wellness journey. The more activities you complete, the more points you earn.
Continue participating in activities from now through November 30, 2022 to increase your points and continue your wellness journey.
---
What do I get with SmarthHealth?
SmartHealth is Washington State's voluntary wellness program that supports you on your journey toward living well. It is included in your PEBB benefits at no cost to you.
SmartHealth supports whole person well-being. Join activities that support all of you, including managing stress, building resiliency, and adapting to change. As you progress on your wellness journey, you could qualify for the $125 SmartHealth wellness incentive.
How to learn more
Visit SmartHealth (PEBB) and watch these videos:

SmartHealth Wellness Incentive
Get Started Today!
If you reach 2,000 points by November 30, 2021, you'll receive the incentive in 2022!
---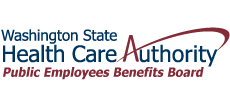 ---
#SmartHealth