As of Monday, August 23 masks are once again required by everyone on campus, regardless of vaccination status, per state order.
Need to report a confirmed or suspected case, or have a COVID question? Contact us asap at covid@lowercolumbia.edu.
If you believe you were exposed to the virus, or have become ill, you must follow the rules of LCC's Return to Campus Guide before visiting campus. See also: Return to Campus Guide for Childcare.
Ver en Español: Guía Para Regresar al Campus y Regrese al Guía de instalaciones para el cuidado de niños.
Visit our Campus Closure and Emergency Information page for more information about what's open on campus.
Apply for emergency financial assistance if you need help paying for tuition and fees, books, rent, food, childcare, technology, or other emergency or COVID-19 related expenses. Emergency Assistance Funding Request Form.
Find a convenient place to get vaccinated at vaccines.gov.
The Washington State Department of Health has established a call center to address questions from the public. If you have questions about what is happening in Washington, how the virus is spread, and what to do if you have symptoms, please call 1-800-525-0127 and press #.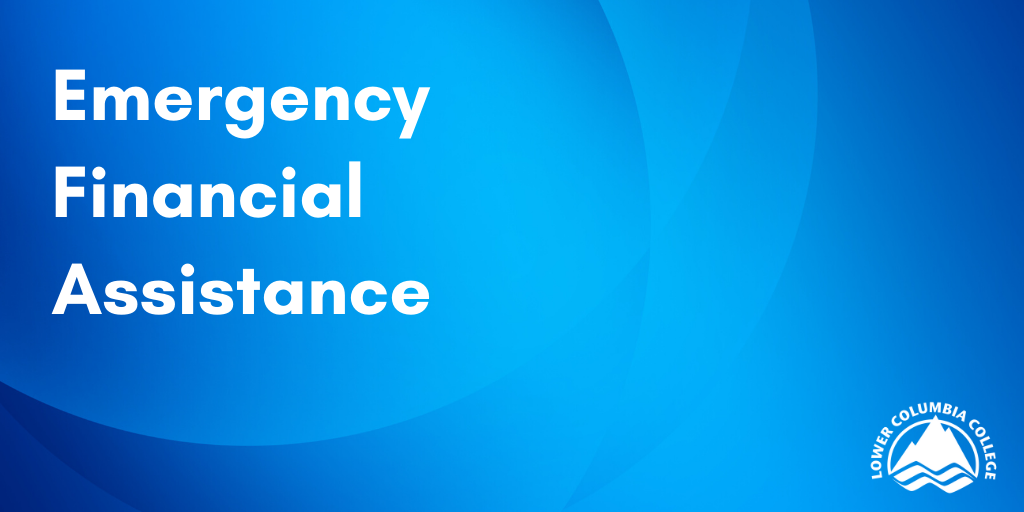 Emergency Financial Assistance Available for LCC Students
Current students can apply for funds to help pay for tuition and fees, books, rent, food, childcare, technology, or other expenses.
Washington Listens helps people manage stress and anxiety they may be experiencing because of COVID-19. If you or anyone you know is having difficulties managing stress, call the Washington Listens support line at 1-833-681-0211. Hours are from 9 a.m. to 9 p.m. Monday through Friday, and 9 a.m. to 6 p.m. Saturdays and Sundays. TTY and language access services are available by using 7-1-1 or their preferred method. Resources and self-help tips are available on walistens.org.