Join The Fighting Smelt Speech & Debate Team!
For over 45 years, Lower Columbia College has had strong and successful Speech and Debate team. We take pride in our legacy and the generations of leaders who have come from our program. Currently, LCC Speech and Debate is ranked among the top three community college programs in the Northwest Forensics Conference (representing Washington, Oregon, Idaho, Montana, Utah, and Alaska), and is the fourth ranked IPDA debate community college in the nation.
Our team is also a chapter of the honor organizations Phi Rho Pi and Pi Kappa Delta. Phi Rho Pi is the national forensics association for two-year colleges. Pi Kappa Delta is a national collegiate honor organization dedicated to "the art of persuasion, beautiful and just."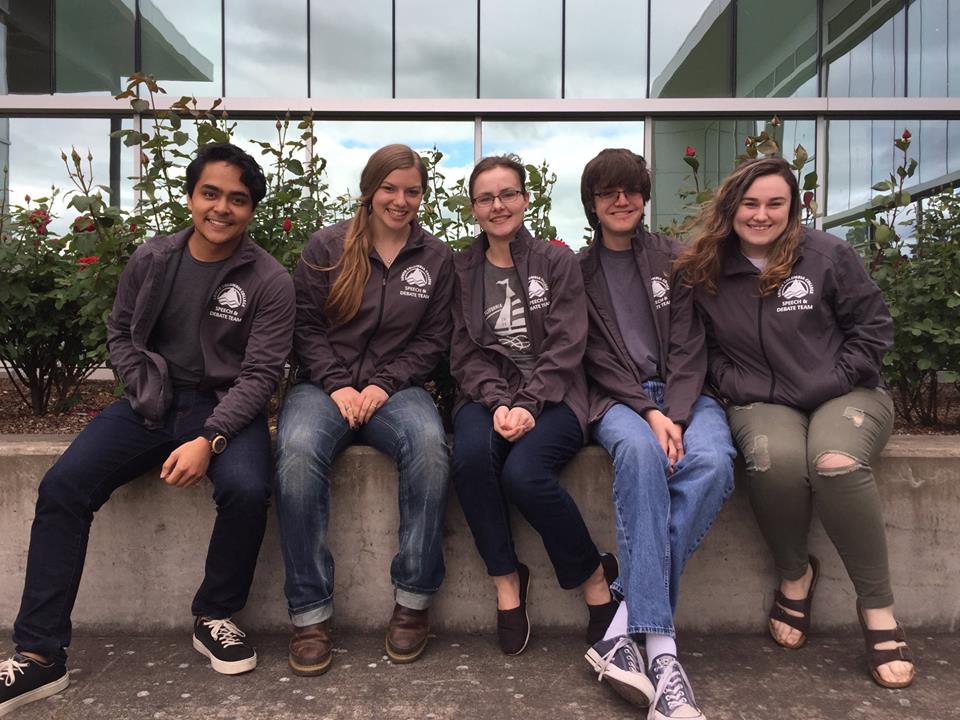 Meeting Schedule
Monday and Wednesday from 4 - 6 pm in the Rose Center for the Arts Room 141.
---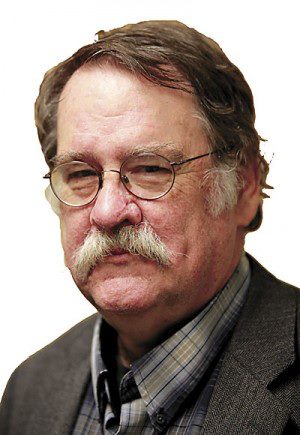 Celebrating the Legacy of Mike "Sir" Dugaw
Mike Dugaw, who coached the LCC Fighting Smelt Speech and Debate team from 1973 to 2012, passed away on December 28, 2018. He built our program into a national contender and mentored countless competitors and coaches along the way. Read more about his legacy in this article from The Daily News.
The Dugaw Family, in collaboration with the Lower Columbia College Foundation and Speech and Debate Team, have established the Mike Dugaw Fighting Smelt Forensics Scholarship in his honor. This scholarship will support future generations of students who participate in speech and debate. To make a tax-deductible donation, please click the button below (choose "Other" from the "Use this donation for" dropdown and include "Mike Dugaw Fighting Smelt Scholarship" in the notes section).
---
What is Speech & Debate?
Our team travels to regional and national tournaments where student competitors go head to head with speakers and debaters from other schools. Our team members participate in a variety of activities, and there is a competition event for every interest:
Debate – we focus on IPDA, a public one-on-one style debate
Limited Prep – including Impromptu and Extemporaneous Speaking
Interpretation – including Prose, Drama, and Poetry interpretation
Public Address – including Informative and Persuasive Speaking
Competitors learn and practice a variety of critical thinking, analytical, and public speaking skills. We strive to provide a rigorous intellectual experience for students that will be meaningful regardless of past experiences or future aspirations. Team members can also earn up to two credits per quarter for their participation.
Earn Credit for Participating
Through the 2-credit CMST courses "Competitive Public Speaking" and "Intercollegiate Debate, team members earn useful credits for participating.
Not interested in college credits? No problem. Students can also participating without signing up for credits.
How do I join?
Stop by one of our team practices! All practices are open to our campus community, and we would love to share what we're working on. Please see our current practice schedule in the right margin.
You are also welcome to contact Alex Brehm, Director of Forensics, via email or phone. Alex's contact information is listed below.