Welcome To The Fighting Smelt Speech & Debate Team!
For over 50 years, Lower Columbia College has had strong and successful Speech and Debate team. We take pride in our legacy and the generations of leaders who have come from our program. Currently, LCC Speech and Debate is a Gold Medal community college program in the Northwest Forensics Conference (representing Washington, Oregon, Idaho, Montana, Utah, and Alaska), and is the third ranked IPDA debate community college in the nation.
Our team is also a chapter of the honor organizations Phi Rho Pi and Pi Kappa Delta. Phi Rho Pi is the national forensics association for two-year colleges. Pi Kappa Delta is a national collegiate honor organization dedicated to "the art of persuasion, beautiful and just."
What is Speech & Debate?
Our team travels to regional and national tournaments where student competitors go head to head with speakers and debaters from other schools. Our team members participate in a variety of activities, and there is a competition event for every interest:
Debate – we focus on IPDA, a one-on-one style of public debate
Limited Prep – including Impromptu and Extemporaneous Speaking
Interpretation – including Prose, Drama, and Poetry interpretation
Public Address – including Informative and Persuasive Speaking
Competitors learn and practice a variety of critical thinking, analytical, and public speaking skills. We strive to provide a rigorous intellectual experience for students that will be meaningful regardless of past experiences or future aspirations.
Earn Credit for Participating
Through the 2-credit CMST courses "Competitive Public Speaking" and "Intercollegiate Debate, team members earn useful academic credits for participating.
Not interested in college credits? No problem. Any LCC student can participate without signing up for credits.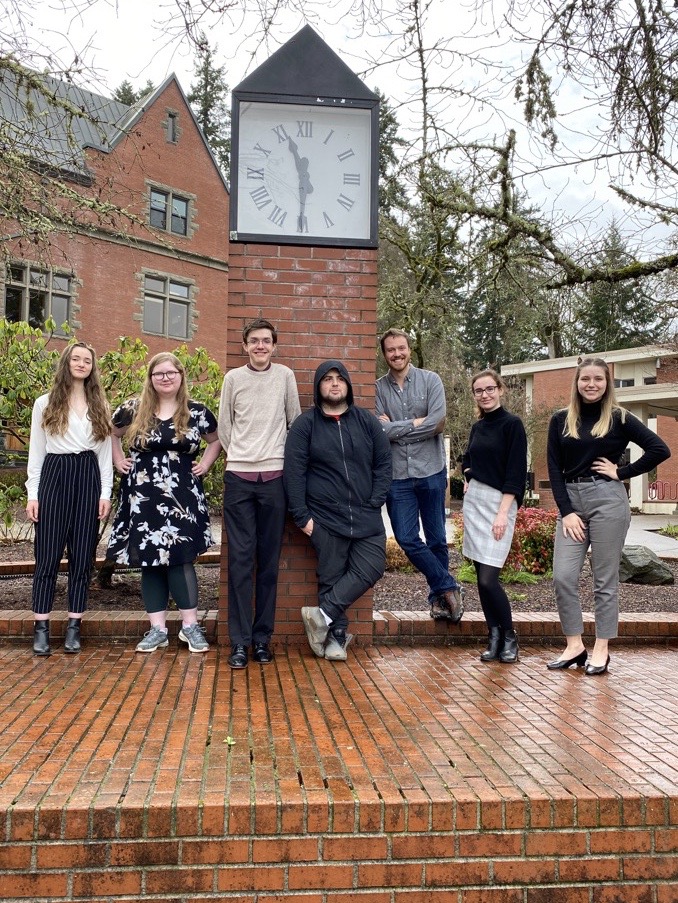 Meeting Schedule
Open practice from 4-6pm on Mondays and Fridays for Fall 2020.
All Practices will be held remotely using Zoom video conferencing. Join our practice here:
https://lowercolumbia.zoom.us/j/5756629462
Meeting ID: 575 662 9462