---
Welcome to the Lower Columbia College Nursing Program
The Lower Columbia College Nursing Program has a long history of preparing graduates to be compassionate and competent nurses. Upon completion of the program, graduates are eligible to take the examination for licensure as a registered nurse (NCLEX-RN®).
The Associate in Nursing (AN) DTA/MRP degree and RN licensure prepare graduates for transfer as seniors to the following institutions in Washington:
Heritage University
Pacific Lutheran University
St. Martin's University
Seattle Pacific University
University of Washington Bothell
University of Washington Seattle
Washington State University
Western Washington University
Western Governors University
Additional options for continuing on in nursing education are available. For information about continuing your education in nursing with LCC partners, please visit the Lower Columbia Regional University Center.
Three pathways lead to the AN DTA/MRP degree offered at LCC:
A traditional entry, campus-based program option offered over 6 quarters. Applications are accepted twice yearly (August and November) for a total of 60 openings: 20 students begin each fall, winter, and spring quarter.
An LPN-entry, campus-based program option offered over 3 quarters. Students enter the traditional program during the 4th quarter. This option has 4-6 openings each fall, winter, and spring quarter, with selection occurring during August each year.
An LPN-entry, eLearning program option offered over 4 quarters, including summer. Approximately 60 students are selected each August for this program option that begins each September. Please note that summer clinical courses require in-person attendance (June through August).
Please visit our Nursing Program Admission Requirements to learn more about qualifying for admission to the nursing program.
Graduate End-of-Program Student Learning Outcomes
To read about the mission, philosophy, and graduate end-of-program student learning outcomes for the LCC Nursing Program, visit our Mission and Graduate Outcomes page.
Program Outcomes and Student Achievement Data
Program outcomes indicate how the program is meeting expected benchmarks, such as the rate at which our graduates pass the NCLEX-RN®, complete the program within the expected timeframe, and get jobs in nursing once they are licensed. The nursing program faculty and staff are committed to student success, as well as contributing to quality and safe patient care in the Lower Columbia region.
We invite you to read more about our Program Outcomes and Student Achievement Data.
---
Our Approval and Accreditation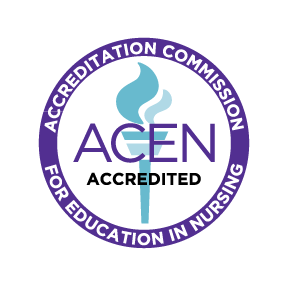 ---
Eligibility for Registered Nurse Licensure by State
In accordance with U.S. Department of Education Regulation 34 CFR 668.43 (a) (5) (v), the nursing program at Lower Columbia College is known to meet the state education requirements for a registered nurse license in the states of Washington and Oregon. Lower Columbia College has not determined if the nursing program meets the state education requirements of any other state or any U.S. Territory. Those seeking registered nurse licensure in any state or U.S. Territory outside of Washington or Oregon are advised to contact the state regulatory agency for the state for which this information is needed. The National Council of State Boards of Nursing (NCSBN) has resources that may be helpful, including links to every Nursing Practice Act.
Contact information for each State Licensing Board
---
Our Faculty & Staff
The nursing program faculty and staff are committed to helping students meet their educational goals. Please do not hesitate to connect with us if you have questions or otherwise need assistance. Contact information can be found at the bottom of each Nursing Program webpage.
Please visit our Contact List for a full list of all nursing program faculty and staff.