Our mission is to contribute to a positive campus community by providing opportunities for anyone who is interested to come together for Bible study, prayer, mutual encouragement, and fun activities, as well as to reach out in service to other students, staff, and faculty.
---
Campus Activities Include:
Weekly club meetings
Hot chocolate give-away outreach
English Conversation Club for non-native English speakers
English Reading Practice for non-native English speakers
Team participation in Fitness Center activities
And more!
Please see Student Activities Calendar for scheduled activities.
Join Campus Christian Club!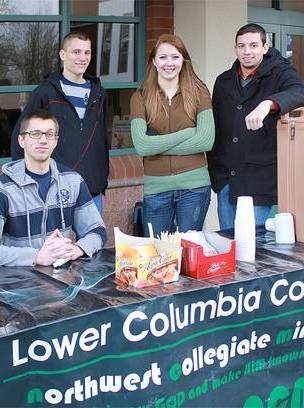 ---
Meeting Schedule
Tuesdays, 12:30 - 2 pm on the 2nd floor of the Student Center in the lounge area.