The Student Nurses Organization (SNO) helps prepare student nurses for professional responsibilities and promotes unity among student nurses.
Fall Quarter 2018
Food Pantry Collection
SNO collected food for LCC's Food for Thought food pantry which provides non-perishable food, grab-and-go snacks, and personal care items to students in need. This quarter, the Student Nurse Organization was able to donate over 600 food and hygiene items for the LCC Food Pantry while administering 306 flu vaccines. Thank you to all the nursing students and faculty that contributed to our food drive.
Winter Quarter 2019
Baby Wipe Drive
SNO is collecting baby wipes for Pope's Kids Place, a respite center for medically fragile children who need around the clock care. We are gathering as many wipes as possible to help provide comfort to these children. This facility hosts clinical days for fourth quarter students, and we are looking forward to giving back.
Spring Quarter 2019
Community Meal
We will put together a community meal in collaboration with Radical Love, a volunteer group that provides nutrient dense meals to homeless and low-income members of our community. We look forward to partnering with them in our volunteer service.
---
We are committed to providing excellence in nursing education that encompasses critical thinking, competencies in the role of provider of care, manager of care and member in the discipline of nursing, with an emphasis on life-long learning.
---
We are committed to preparing students to meet the educational requirements for Washington State's MA-C credential, and for national testing at the highest standard.
Join SNO!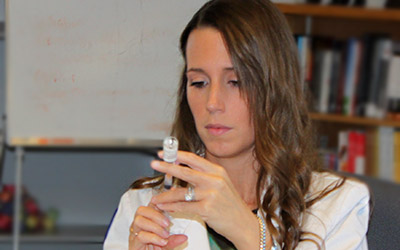 ---
Meeting Schedule
Second, fifth and ninth, Monday of each quarter at 12:15 pm in the Health & Science Building Room 248.