Title IX is part of the Education Amendments of 1972 and is enforced by the U.S. Department of Education. This federal law prohibits discrimination on the basis of sex in education programs or activities operated by recipients of federal financial assistance. LCC is one of those recipients.
"No person in the United States shall, on the basis of sex, be excluded from participation in, be denied the benefits of, or be subjected to discrimination under any education program or activity receiving federal financial assistance." — Title IX of the Education Amendments of 1972.
Why is Title IX Important?
Title IX helps to foster safe and respectful college environments that better protect students, faculty and staff from incidents of sex-based discrimination and sexual harassment, including sexual violence, relationship violence and abuse.
The safety of our students, staff, faculty, and visitors is our highest priority. Lower Columbia College offers campus community professional staff, resources, training, and policies that help ensure a safe environment on and off campus. With these people, tools, and means in place, we are confident we have created a college in which people can learn and work at their best.
Where does Title IX Apply?
On and off-campus education programs and activities
All academic programs
All athletic and student activities
Students
Faculty
Staff
Board members
Vendors and visitors
What are Lower Columbia College's Responsibilities?
The College is obligated to provide a prompt, thorough and equitable investigation of sexual misconduct or sex-based discrimination.
Title IX ensures that both parties in a reported event have equal opportunity to be heard and participate in a grievance process.
End harassment
Remedy the impact
Prevent reoccurrence of violence or discrimination
When will Lower Columbia College Act?
Once the college knows or reasonably should have known about a situation.
Who is a Responsible Employee?
Working Together to End Sexual Violence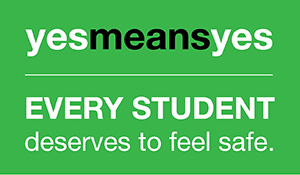 Click above to access a guide to keeping each other safe from sexual violence.
LCC is committed to fostering a safe learning and working environment for students and employees in compliance with the Violence Against Women Act (VAWA) and other legislation.
---
Please Make a Report if you observe or experience harassment, discrimination, bias, misconduct or threatening behavior.