Contact a Title IX Taskforce Member if you have questions:
Kendra Sprague
Title IX/EEO Coordinator, Vice President of Foundation, HR & Legal Affairs
Administration Building, Room 115
(360) 442-2121
Sue Orchard
Title IX/EEO Deputy Coordinator, Vice President of Student Services
Admissions Center, Room 159
(360) 442-2301
Jason Arrowsmith
Manager of Safety and Security
Student Center, Room 110
(360) 442-2270
Janel Skreen
Director of Environmental Health & Safety
Health & Science Building, Room 324
(360) 442-2273
Mickey Polis
Head Men's Basketball Coach & Gym Manager
Gym & Fitness Center, Room 111
(360) 442-2481
Samantha Orth
Director of Human Resources
Administration Building, 1st Floor
(360) 442-2124
Mary Kate Morgan
Director of Disability and Access Services & Special Populations
Admissions Center, Room 143
(360) 442-2341
Working Together to End Sexual Violence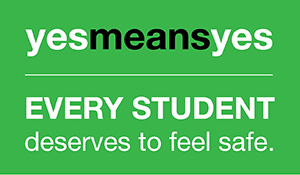 Click above to access a guide to keeping each other safe from sexual violence.
LCC is committed to fostering a safe learning and working environment for students and employees in compliance with the Violence Against Women Act (VAWA) and other legislation.
---
Please Make a Report if you observe or experience harassment, discrimination, bias, misconduct or threatening behavior.