Title IX Administrator Training
In compliance with regulations promulgated by the United States Department of Education 34 C.F.R. § 106.45(b)(10)(D), below is a list of all trainings completed by individuals designated by LCC as a Title IX Coordinator or designee, investigator, decision-maker, advisor or any person designated by the College to facilitate an informal resolution process as outlined in the College's Title IX Grievance Procedures.
Working Together to End Sexual Violence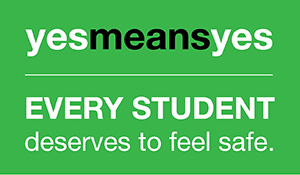 Click above to access a guide to keeping each other safe from sexual violence.
LCC is committed to fostering a safe learning and working environment for students and employees in compliance with the Violence Against Women Act (VAWA) and other legislation.
---
Please Make a Report if you observe or experience harassment, discrimination, bias, misconduct or threatening behavior.