Red Devil Wellness: Lower Columbia College is a tobacco-free campus.
You can be one of the millions that successfully quit this year!
If you are a LCC Student, you're eligible to participate in the FREE Tobacco Cessation Program on campus! See our Defend & Prevent page for more info.
Learn more below.
Why quit?
There are so many benefits from quitting tobacco!
Quitting smoking substantially reduces the risk of cancer and many other preventable diseases!
Secondhand smoke is also very harmful to nonsmokers exposed to cigarette smoke.
Among the 250 known harmful chemicals in tobacco smoke, at least 69 can cause cancer.
About 54% of American children ages 3-11 are exposed to secondhand smoke.
If you're a PEBB member, nonsmokers don't have to pay the $25/month tobacco surcharge.
You'll save so much money! See how much you'll save!
---
Interested in quitting?
Free Quit Hotlines
Washington StateQuitlines

English: 1-800-QUITNOW
Spanish: 1-855-DEJELOYA

1-800-LUNGUSA
1-800-AC-2345
Asian LanguageQuitlines

Chinese (Cantonese and Mandarin): 1-800-838-8917
Korean: 1-800-556-5564
Vietnamese: 1-800-778-8440

Veteran Quitline: 1-855-QUITVET
---
Programs & Resources
---
Forever tobacco-free
It is challenging to stay tobacco-free! Here are some tips to help you avoid tobacco for good!
Five ways to stay smoke free.
Get support. Lean on your family and friends.

SmartHealth Wellness Incentive
Get Started Today!
Reach 2,000 points by to qualify for your wellness incentive in 2017!
---
Ashley Bromley, a LCC Business Student, successfully quit tobacco!
Read her inspiring story!
---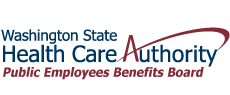 ---
Campus Policy
Campus Smoke & Tobacco-free Policy
---
#SmartHealth