Fully Online Canvas Orientation Course
Canvas is the Learning Management System (LMS) Lower Columbia College uses to facilitate your online and hybrid classes.
You will find all your online and hybrid classes in Canvas except Online Spanish. Canvas is also used in some face-to-face classes.
We recommend using the latest version of Google Chrome and Mozilla Firefox for Canvas. You can visit the Canvas supported browser and basic computer specifications page for updated details.

Log In to Canvas
---
How to Log In to Canvas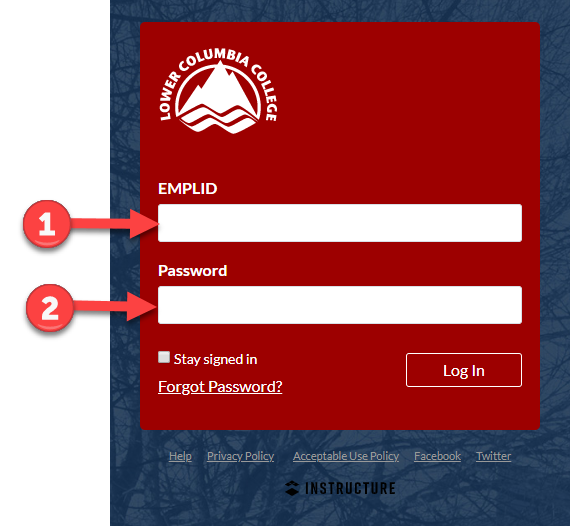 Step 1:
Enter your EMPLID.
This is ID number you use for ctcLink.
Don't know your EMPLID? Visit our ctcLink help page for information on activating your account or retrieving your EMPLID.
Step 2:
Enter your ctcLink password.
Your ctcLink password is also used for Canvas.
Don't know your password? Click the Forgot your password? link at the bottom of the ctcLink login page.
---
Canvas Learning Guides