The Wertheimer Society was created in honor of LCC's first benefactors, Philip and Jeanne Wertheimer, to recognize and honor individuals who generously give, or plan to give to the Lower Columbia College Foundation through bequests, trusts, and other life income gifts.
You can make a difference today through Planned Giving!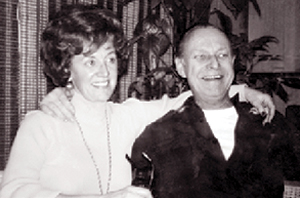 LCC's First Benefactors, Philip & Jeanne Wertheimer.
Honorary Benefactors
Each year the Foundation honors a benefactor with a history of providing charitable financial support to the Foundation, and/or significant volunteer service to Lower Columbia College. Most notably, their contributions have had a demonstrated impact on the college, its programs, students or the community.