Give More 24! is southwest Washington's largest day of giving. It's the one day during the year when the entire region comes together and gives for 24 hours straight. Give More 24! was created by the Community Foundation for Southwest Washington. The campaign brings together more than 100 non-profits and encourages community members to donate to causes they are passionate about. During the 24 hours of the campaign anyone can donate. Learn more »
"Everyone is passionate about something, and we are passionate about education! That's why the Foundation has chosen to participate in this worthy cause. We hope you feel the same."
Join us on September 23, 2021 for GiveMore24 - a fun-filled 24 hours of generosity. Our goal this year is to raise $20,000 to support the Athletic Excellence Fund with athletic scholarships to qualifying athletes. Because of you, more student athletes will achieve their higher educational goals! You can make your donation through the GiveMore24! website. Pre-event giving started September 13, 2021
How your dollars impact student athletes
A $25 gift provides academic support for one study hall or tutoring session.
A $100 will cover the cost of sanitizer, masks and cleaning supplies for athletes.
A $250 gift provides a uniform for one LCC athlete.
A $3,000 gift provides one full-tuition athletic scholarship for an LCC student.
When can I donate?
September 23rd, 2021
---
---
---
Provide a matching gift
Donors can chose to provide a matching gift. This means every dollar donated on September 23rd, 2021 to Lower Columbia College will be matched to your designated amount. If you or your business is interested in providing a matching gift complete the online matching gift form below or please contact Kirc Roland kroland@lowercolumbia.edu or Sheila Burgin sburgin@lowercolumbia.edu on or before September 10th.
Online Matching Gift Form
Click here to complete the online matching gift form and donate for Give More 24!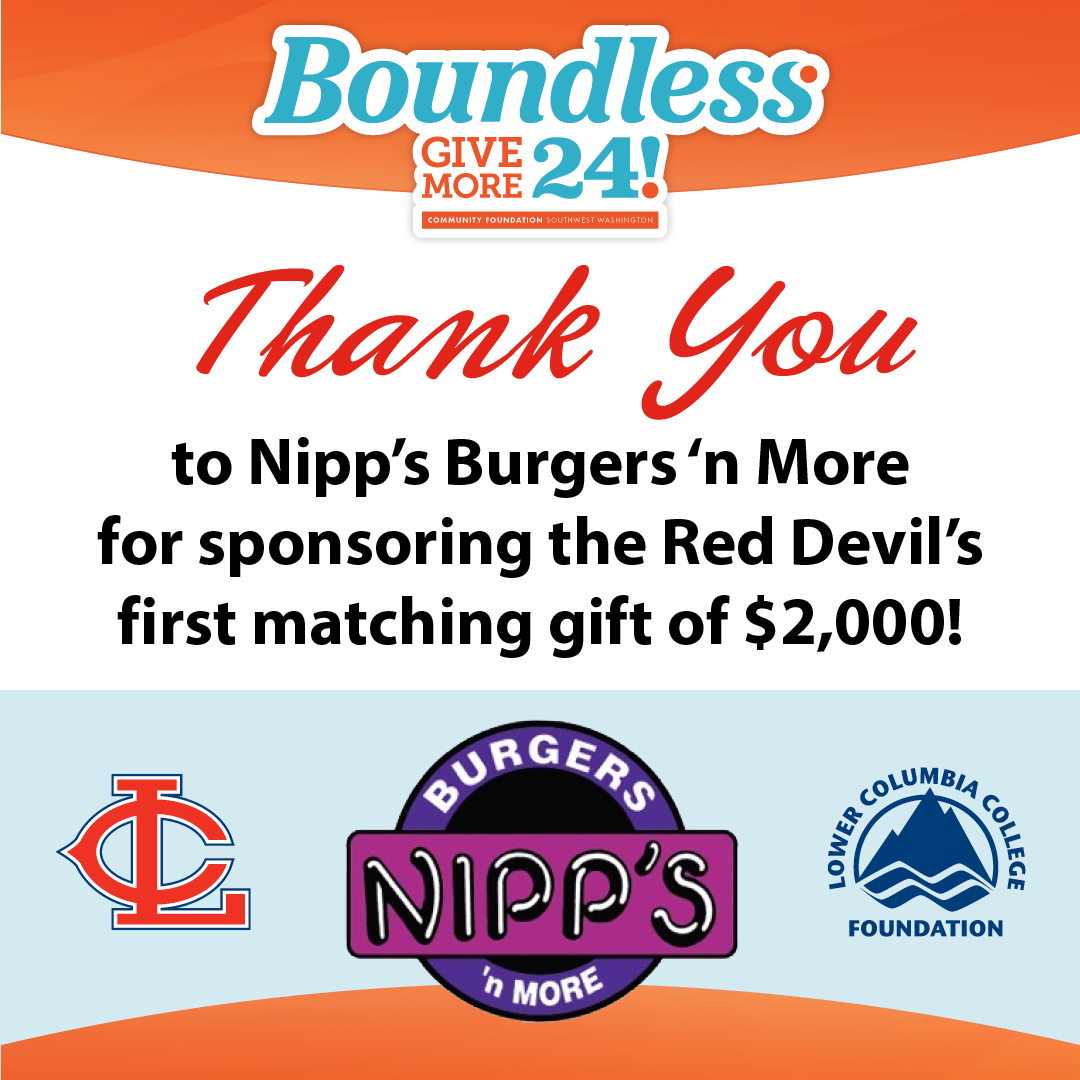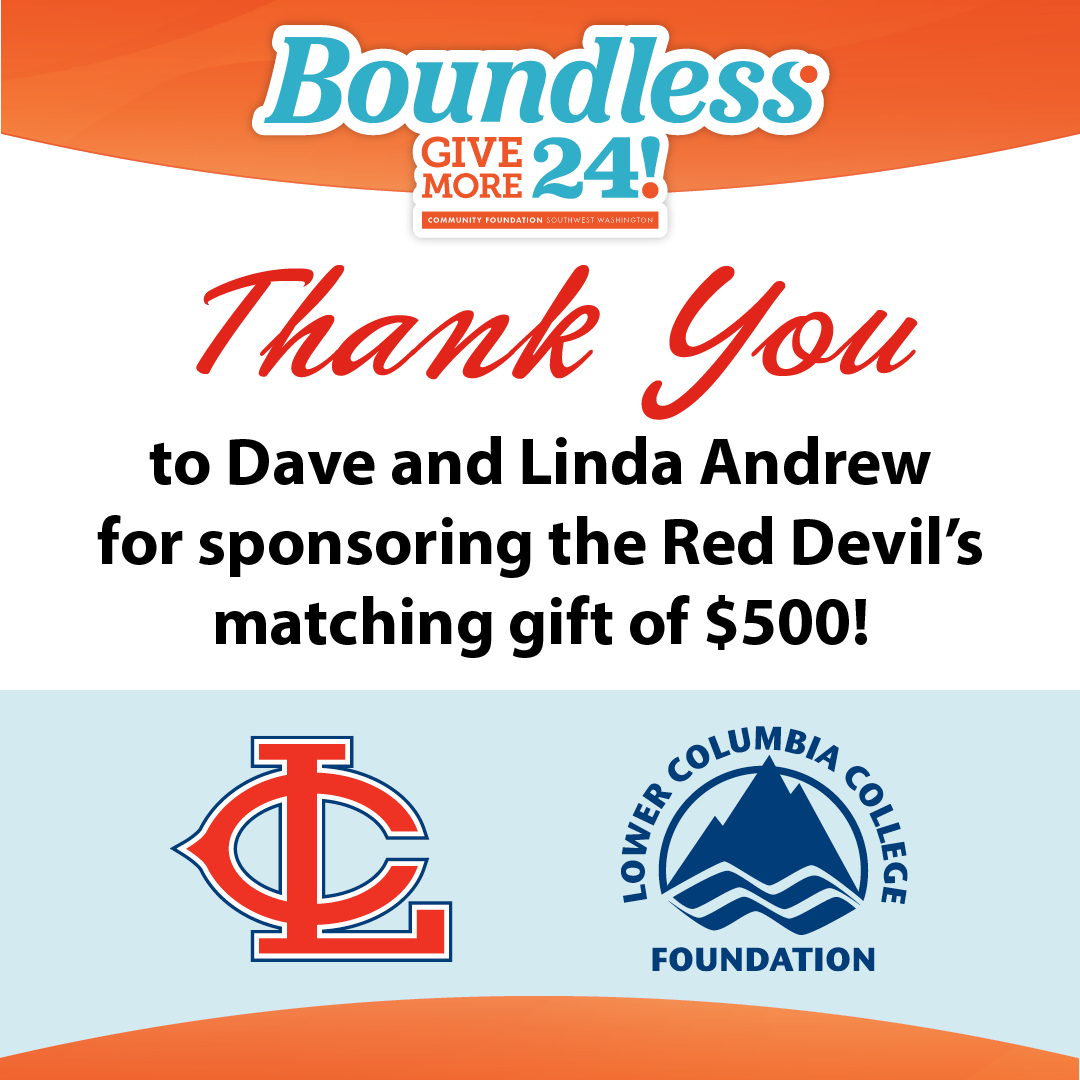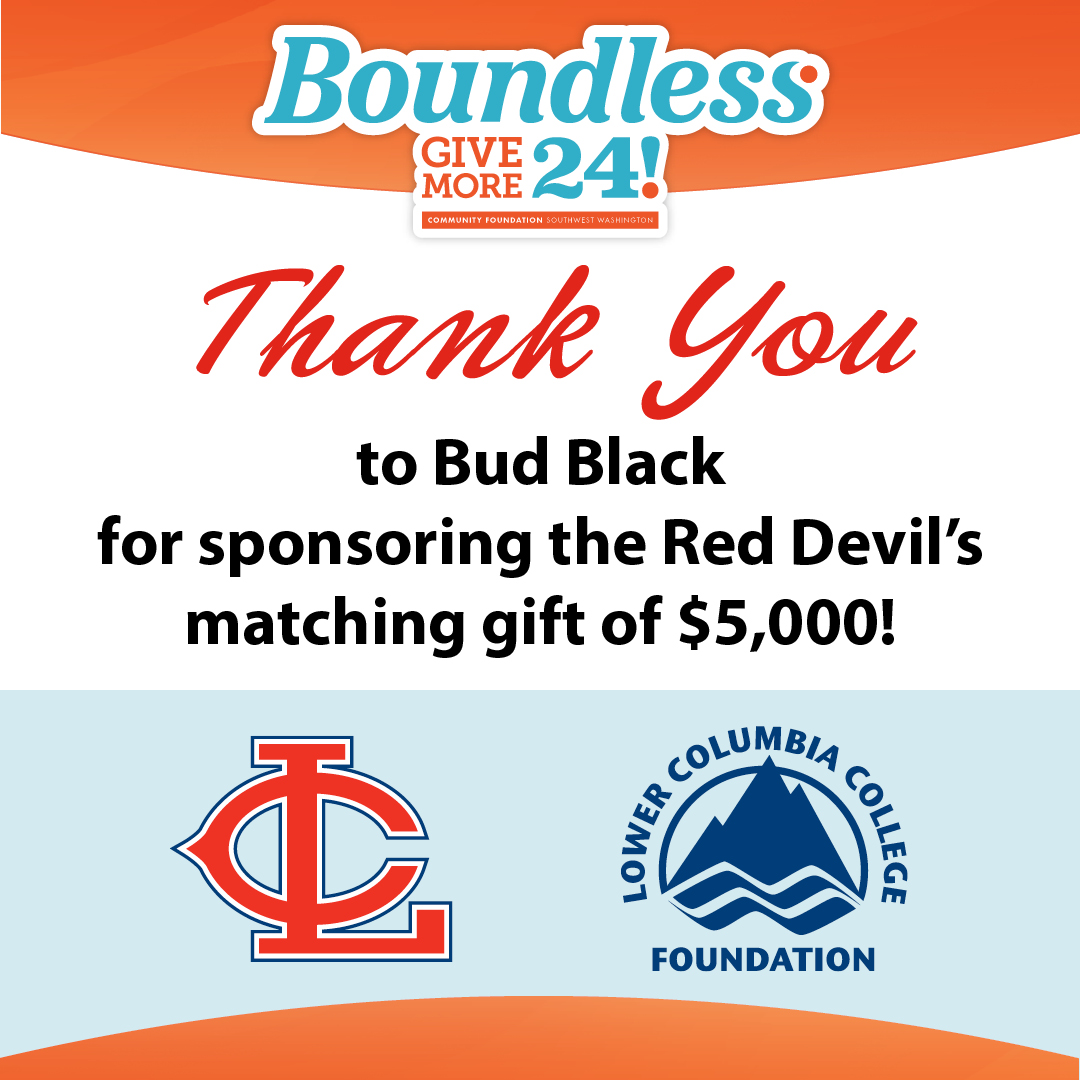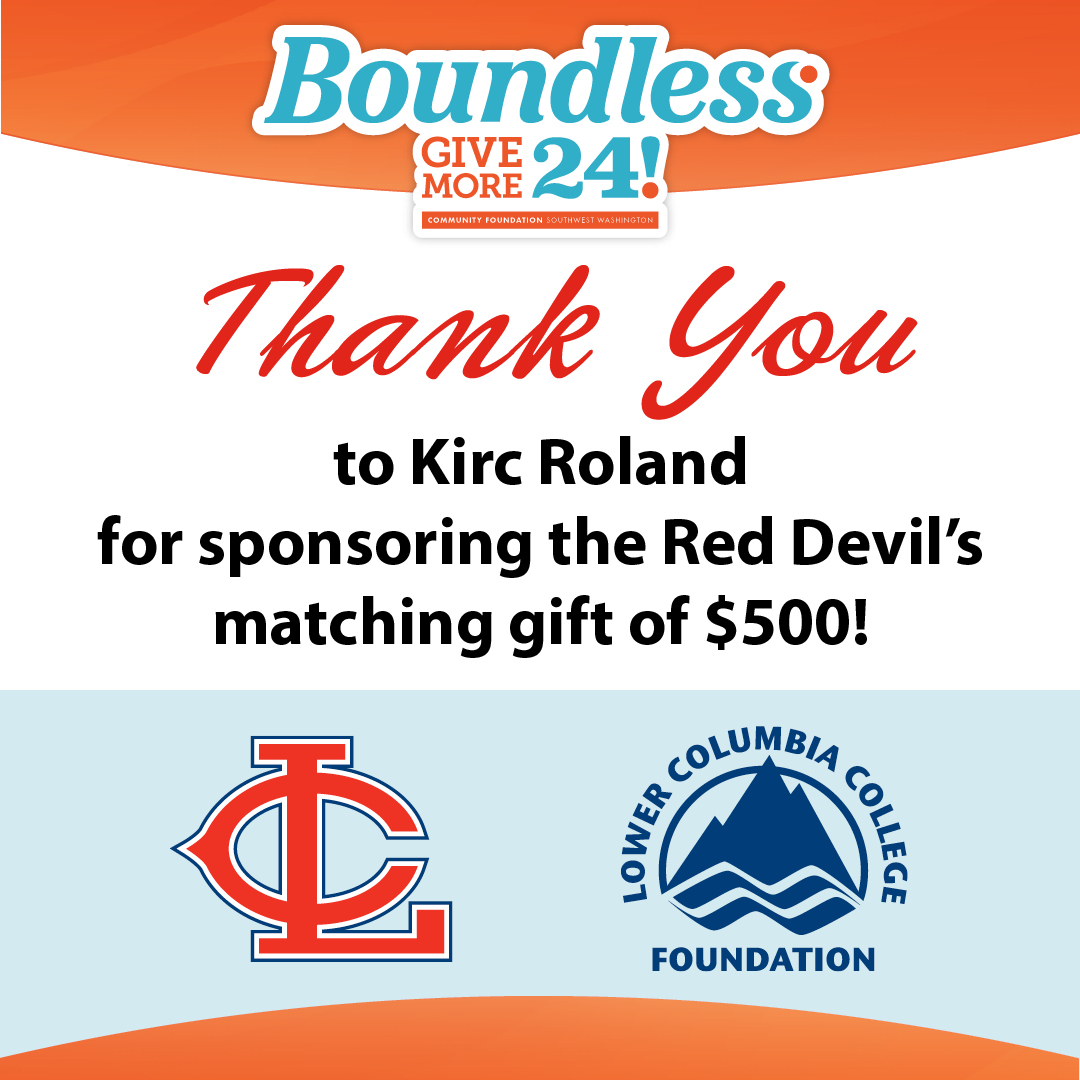 ---
How we use your donations to GiveMore24!
Every year Lower Columbia College Foundation chooses which fund will benefit from your GiveMore24! donations.