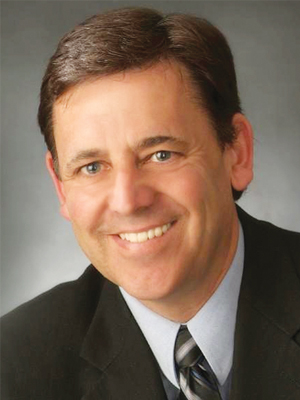 Greetings! As president of Lower Columbia College I am proud to be part of an organization that is helping students achieve their college and career goals.
LCC welcomes curiosity, creativity, intellectual ambition, and an openness to new ideas. We see learning as a challenging, deeply rewarding, and profoundly important activity to be shared in a spirit of collaboration. Our greatest strength is our community support. We work closely with local organizations to support our community and give back in whatever way we can.
"Lower Columbia College offers the promise of a better life for adults of all ages, and a more robust economy for our region. This promise is more important than ever in the post-recession environment." — LCC President Chris Bailey
---
President's Messages
January 22, 2018
We are deeply and profoundly sorry for the stress and trauma this caused for members of the community, particularly our students, parents, and employees.
September 7, 2017
On Tuesday, U.S. Attorney General Sessions announced that the Deferred Action for Childhood Arrivals (DACA) program is ending. In response, I signed on to a joint statement from the Washington State higher education leadership in support of the students who make up a portion of the 800,000 people in the nation registered under DACA....
August 15, 2017
This morning our campus experienced a derogatory symbol scratched into an exterior campus door. Campus Services promptly removed the graffiti, and Security is conducting an investigation. I want to emphasize that Lower Columbia College does not and will not tolerate any form of speech or behavior that violates our commitment to safety and diversity.
February 2, 2017
LCC Core Values state that our campus community expects an environment of integrity, respect, collaboration, cooperation, inclusion and innovation that fosters personal growth, academic excellence, and accountability. LCC remains committed to these values and to ensuring that they are upheld.
---
About Chris Bailey
Christopher Bailey, or 'Chris' as he's known on campus, became president of Lower Columbia College in 2011. Chris is LCC's fourth president since 1969.
Chris came to LCC from Centralia College, where he was Vice President of Human Resources and Legal Affairs for six years, and taught business and law classes for two decades.
Prior to joining Centralia College he was president and general manager for Martin Sand and Gravel Co. in south Thurston County, and worked previously as an attorney.
He holds a J. D. from the University of Washington School of Law and a bachelor's degree in business administration from Western Washington University.
Read what The Daily News said about Chris' selection.