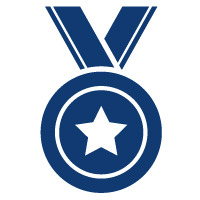 Prepare yourself for success!
Our friendly and supportive environment prepares you to successfully transfer.
A Great Place to Learn
All the advantages of a large institution with the safe, friendly, and supportive environment a smaller campus provides.
Lower Columbia College is a two-year, fully accredited public college with a proud tradition of student success. Enrollment is open access with no restrictions or limits.
Students can study English, choose from nearly a hundred degree programs, and get involved in clubs, sports, and leadership opportunities. You will receive personal service, have close connections to faculty and classmates, and enjoy America's beautiful Pacific Northwest region.
Low Cost Affordability
Community colleges have much lower tuition and living expenses than four-year universities.
International students can save substantially by attending their first two years at Lower Columbia College, then transferring to a four-year college or university to earn their bachelor's degree through our 2+2 for University Transfer program. Research shows that students who transfer from community colleges do just as well, or better, than students who started at a four-year college.
Student Support
LCC offers personal and individual attention to help international students successfully transfer.
International students experience supportive learning environments across campus and a faculty and staff that are committed to your success! You will gain a firm foundation for your educational and personal goals with the help of advisors who will work alongside you to develop the skills you need to succeed.
Learn more about Lower Columbia College