Due to concerns regarding the spread of Corona Virus, The LCC campus is closed from March 20 - April 14. Our office is still assisting students remotely, and we are here to help.
The International Programs staff are still working and we want to help you! We are responding to email and phone, and can set up virtual meetings. We are still processing admissions and are able to process requests regarding OPT and updates to I-20s. Contact us via email at international@lowercolumbia.edu or via phone at (360) 355-0244.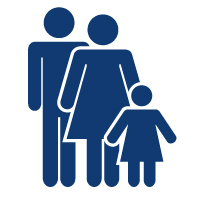 LCC welcomes international students from around the world including Australia, China, Czech Republic, Germany, Japan, and others. Students range in age from 16-20 and come from a variety of backgrounds.
Most come to LCC to earn an associate degree and transfer to a 4-year university. Some students take English classes full-time before starting their degree programs.
No matter what country the student is from, or what program they pursue, the host family experience is an important part of their American experience. Learn more below.
Hosting opportunities, advantages,application form, payment, preparation, and more.
Expectations of host families, available orientations, what to expect from your student, and more.