Online Intensive English Program
---
Program Description
The Online Intensive English Program is offered through Lower Columbia College International Programs and Continuing Education. It is a fully online course designed to help students prepare to study at college-level in the USA. The program covers all levels of English learners, from beginning to college-ready.
Program Highlights
This program has a total of 23 English learning modules covering beginner to advanced reading, writing, listening, and speaking.
The program is designed to prepare students to take the DuoLingo English Test upon completion of the program. DuoLingo is accepted for admission by over 2000 institutions, including Lower Columbia College.
As students advance from Beginning, Intermediate, and Advanced levels they will be awarded certificates of completion.
The 10-week program is supported by a Master's level, TESOL coach providing feedback and coaching along the way.
Students will have weekly opportunities to practice English with native speakers via virtual "Conversation Cafés."
Entering students take the DuoLingo English test (which is a cost of $50) and are placed according to their score.
If native-language help is needed, we have native Chinese, Japanese, and Vietnamese speakers to assist.
This is a great way to prepare for study in the USA, and to improve English proficiency and initial English placement.
Students will get out of this program what they put into it. Student outcomes and progress through the program will vary.
Try a Sample of the Class for Free
This free sample allows you to see the learning platform, CANVAS
The sample has the first 3 modules (out of 23) for Reading, Writing, and Listening and Speaking.
Some functionalities, such as quizzes, assignments, and discussion groups are not available in this sample
---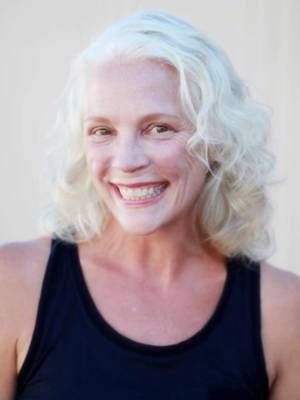 Frances Hearn, MA
Meet Your Instructor
Frances Hearn has been teaching English to speakers of other languages for several years. She has a Master's in Education in TESOL from Seattle University and a Master's of Fine Arts in Drama from California Institute of the Arts. She grew up on the East Coast but spent most of her adult life in California and the Pacific Northwest. She enjoys the outdoors, especially kayaking, swimming, and hiking in the woods with her dogs. Frances is also an actor and director, she enjoys the stage, film, and books. She loves incorporating drama and speech activities into the classroom experience. She welcomes you to Lower Columbia College!
Program Dates and Deadlines
| | | |
| --- | --- | --- |
| Quarter | Registration Deadline | Program Dates |
| Summer Quarter 2021 | June 30 | July 6 - August 26 |
| Fall Quarter 2021 | September 15 | September 20 - December 9 |
| Winter Quarter 2022 | December 16 | January 4 - March 18 |
| Spring Quarter 2022 | March 30 | April 4 - June 16 |
Program Registration Cost
Program cost: $500 USD per quarter
Students can register for as many or as few quarters as they like, each quarter will offer 10 weeks of instruction and modules students will work their way through.
The $500 registration fee is due upon registration. Once your application is received, you will be provided instructions about how to pay via FlyWire, which is a secure way to send international bank wires, credit card payments, and offers a competitive exchange rate.
Refund Policy: Written notice must be received 3 business days prior to the program start date (Pacific Time) to receive a refund.
Refunds are issued automatically if a program is closed or canceled.
All refunds are issued back via the same method they were paid.
The last day to withdraw and request a refund is three business days from the start of the program
How to Register
In order to access this online program, students should have a laptop or desktop computer with a microphone, video camera, and a steady internet connection.
Submit $500 payment via FlyWire (if paying within the USA, please email international@lowercolumbia.edu and we can assist):

Once your registration form and payment are received, we will process your registration, which will take about 2-3 business days. You will then receive an email with your Lower Columbia College student ID number and email address. We will then schedule an orientation to show you how to log-in and get started.
Frequently Asked Questions
Contact Us
Email: international@lowercolumbia.edu
Phone: (360) 355-0244