Scholastic Achievement Awards are presented to up to four students each year who are graduating with the highest grade point average and most rigorous coursework.
The honors go to students in academic transfer as well as professional/technical degree programs.
Awards are presented each year at the Annual Commencement ceremony. These are the only awards presented during Commencement.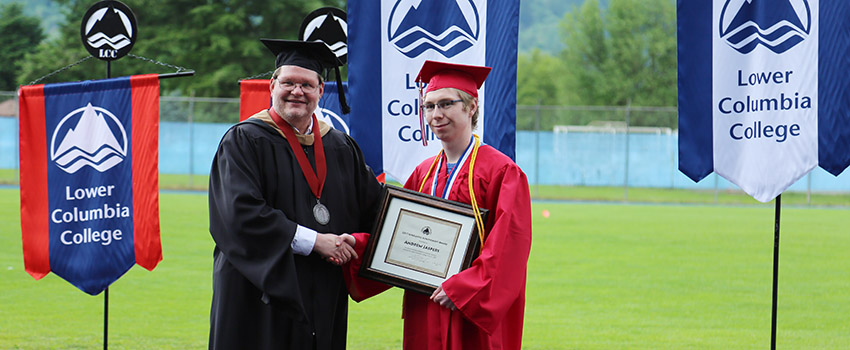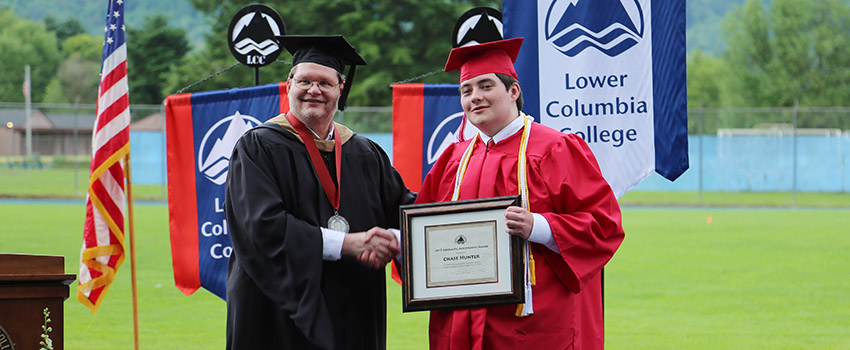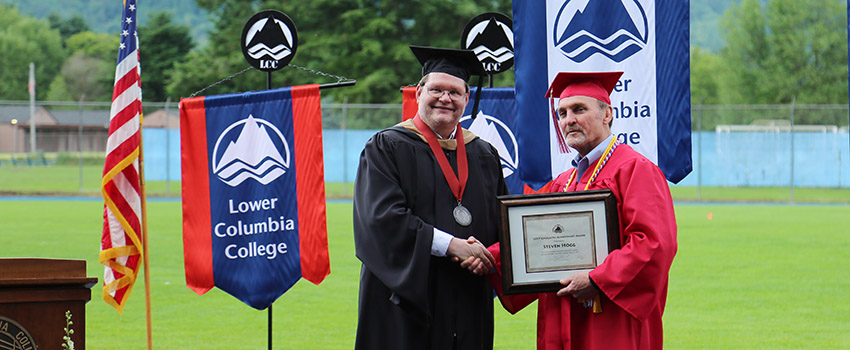 2019
2018
2017
2016
Darcy Collart, Associate in Applied Science, Business Management
Elizabeth McCarthy, Associate of Arts-Direct Transfer Agreement
Tracie Schillo, Associate in Applied Science, Medical Administration and Support
Lillian Smith, Associate of Arts-Direct Transfer Agreement
2015
Andrew Murray, Associate of Arts-Direct Transfer Agreement
Zachary Sarmiento, Associate in Applied Science-Transfer, Information Technology Systems
Nicole Seidl, Associate of Arts-Direct Transfer Agreement
Amanda Witt, Associate in Applied Science-Transfer, Nursing
2014
Masado Ishii, Associate in Sciences-Transfer, Option II
Daniel Jones, Associate in Applied Science, Fire Science
Russell Kennington, Associate in Sciences-Transfer, Option II
2013
Colin Bossio, Associate in Business-Director Transfer Agreement/Major Related Pathway
Michaela Lynn Dunn, Associate of Arts-Direct Transfer Agreement
Crystal Lee Hadden, Associate in Applied Science, Accounting Technician
Matthew Muske, Associate in Applied Science, Diesel and Heavy Equipment Technology
2012
Carol Bruce, Associate in Applied Science-Transfer, Nursing
Robert Harvey, Associate in Applied Science, Fire Science
Ashton Kyllo, Associate of Arts-Direct Transfer Agreement
Amelia Longbons, Associate of Arts-Direct Transfer Agreement
2011
Carl Richard Kangas, Associate of Applied Science, Business Management
Lainey N. Ralston, Associate of Arts-Direct Transfer Agreement
2010
Corrine Arehart, Associate of Applied Science, Accounting Technician
Jacob Schmidt, Associate of Arts-Direct Transfer Agreement
2009
Andrea Bonner, Associate of Arts-Direct Transfer Agreement
Justin Van Riper, Associate of Arts-Direct Transfer Agreement